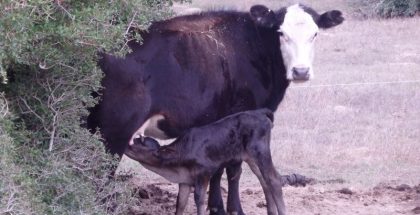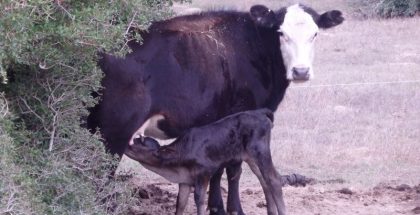 Last week, one of the cows we manage gave birth to a beautiful calf. It's the first one born since we've been here, but it looks like there'll be a lot more coming soon.
Things are now really greening up around here, which will help the lactating mamas. We're still giving them hay and minerals, but they eat less and less of both as the grass grows.
The post Calf appeared first on VelaCreations.
Calf